April

Tinned food: product investigation.
The scouts had a range of what can only be described as heavenly canned food to sample, with all important factors such as appearance, texture, taste, and the likelihood they would recommend the food to their gran – all very important criteria in the world of product testing. The deserving winner was the tinned English breakfast, featuring baked beans, mushrooms, scotch-egg type things, and balls of the indeterminable meat variety! Close runners up were the tinned burgers in 'onion' gravy, and of course the Toby Rice pudding made an appearance…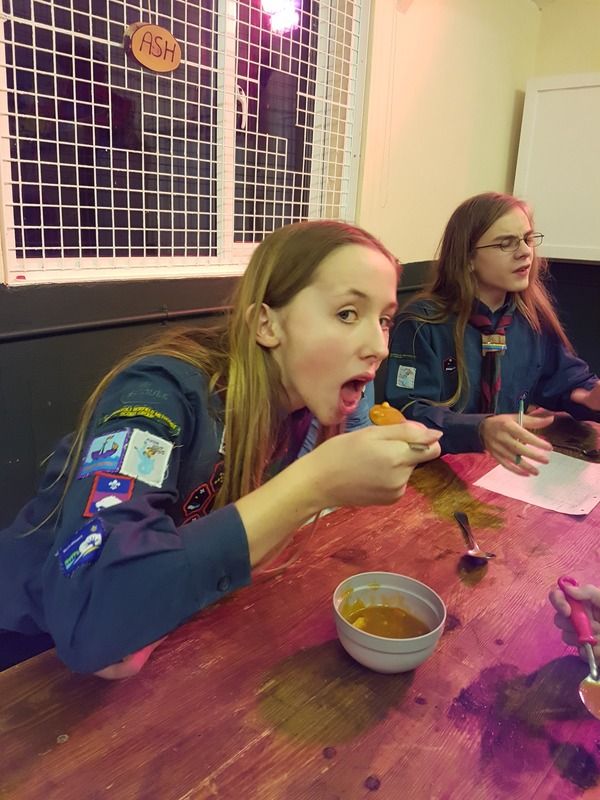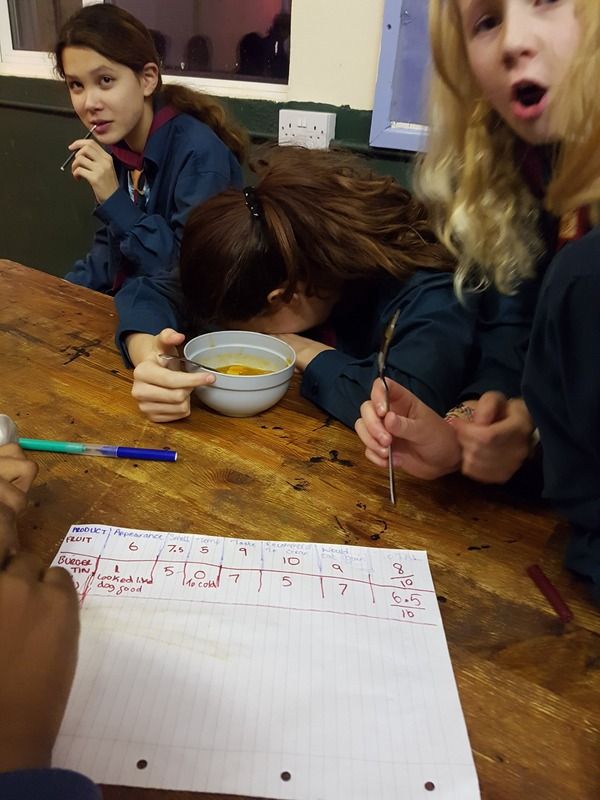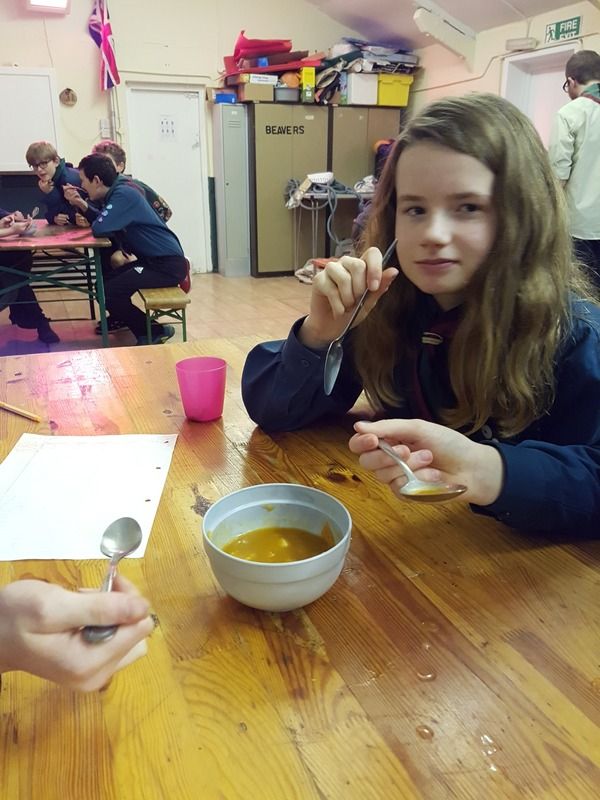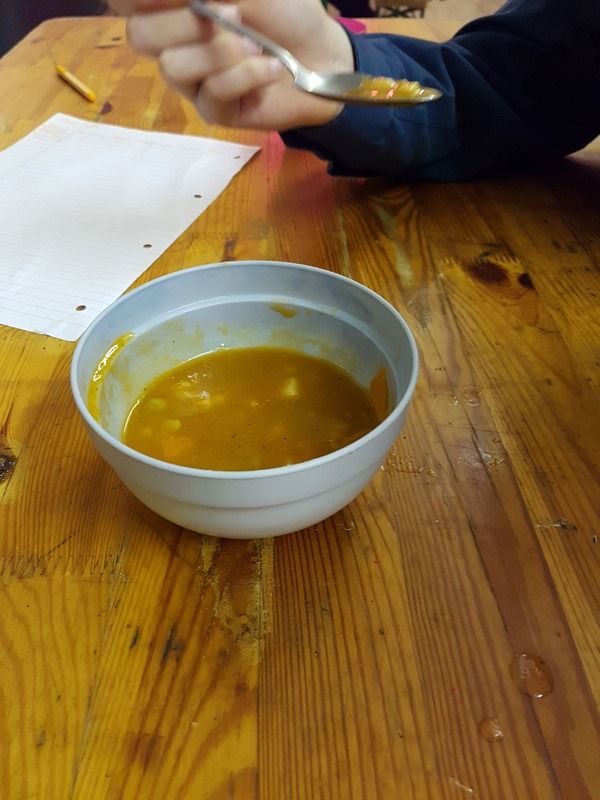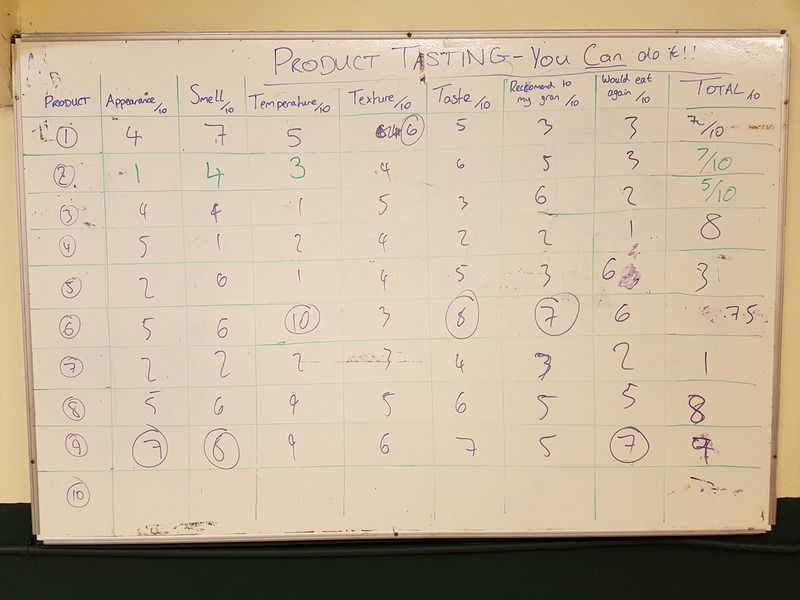 May



The Nick & Toby Show: the last hurrah
So Nick and Toby have an excuse to embarrass themselves on stage, we had another Karaoke night, this year with a music theatre theme! With a key member of the show moving away in the not so distant future, the Nick and Toby show will take a short hiatus, but will be back in due course. The finale of the night involved a now infamous parachute-come-costume, and a troop rendition of 'any dream will do'!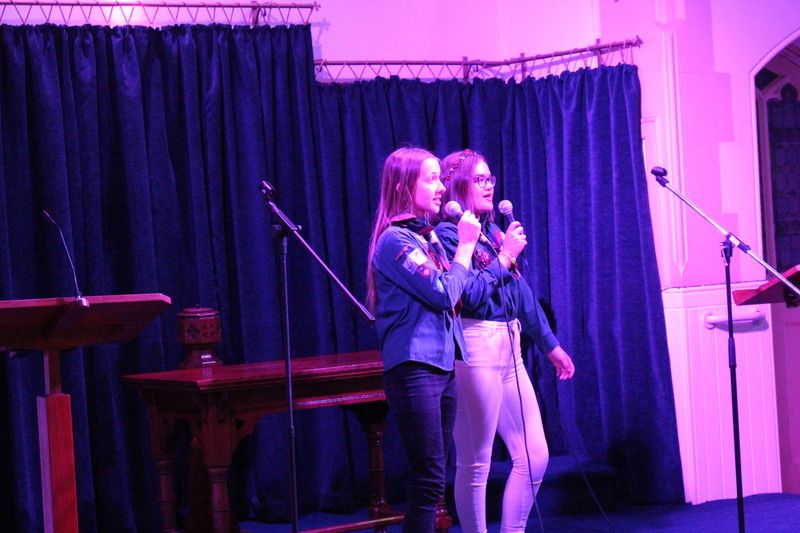 November

Ready, steady, cook!
The challenge: make a delicious dinner from a pile of mystery ingredients. Amazingly, they even looked edible! Once all had been ready-steady packed away, we also had time for a ready-steady investiture. Welcome to the troop Ruth!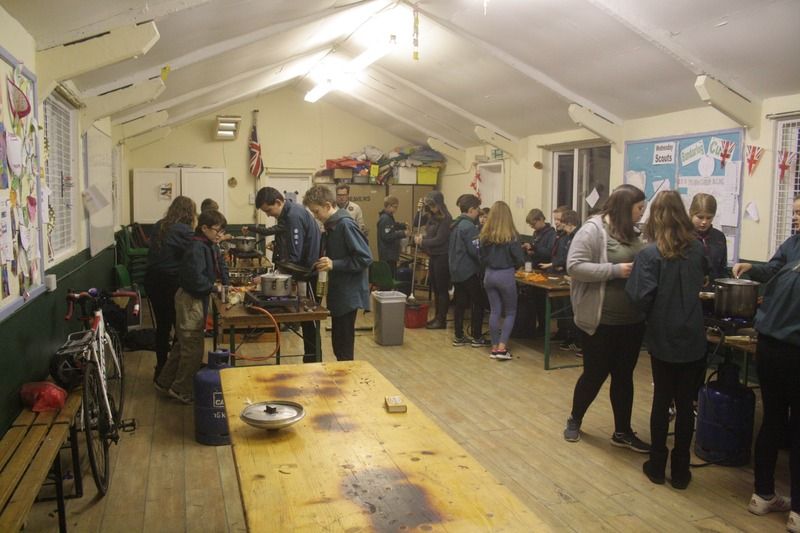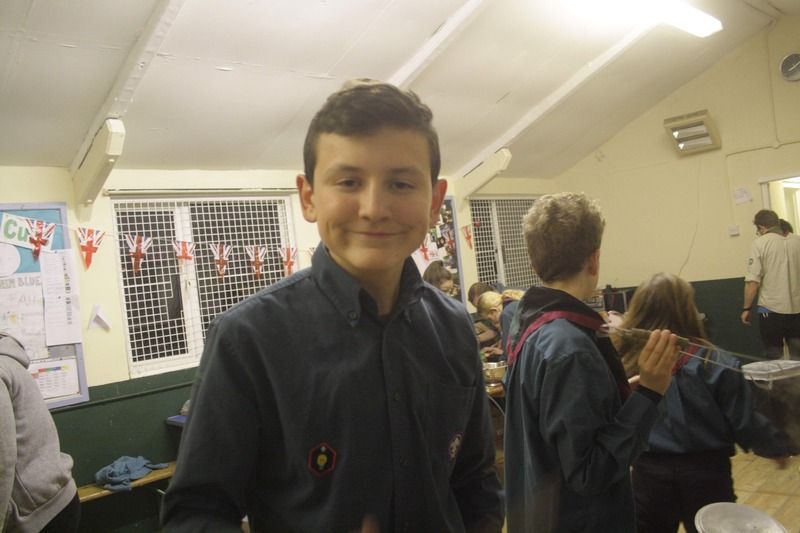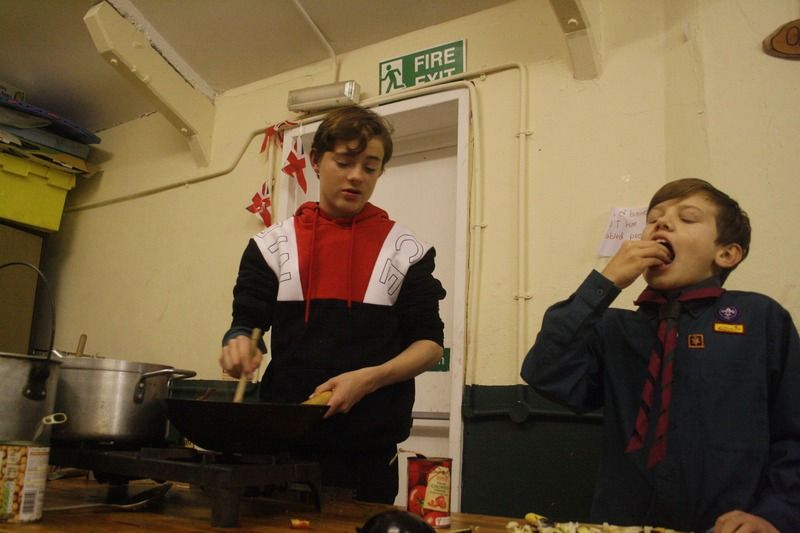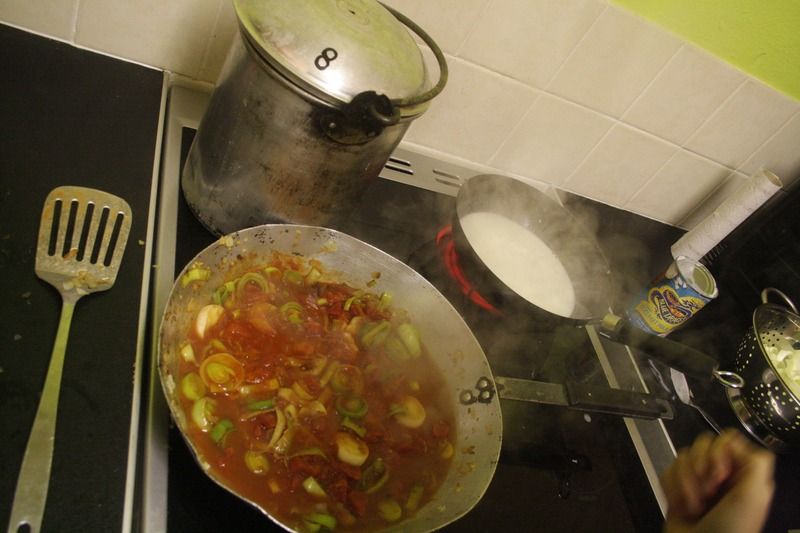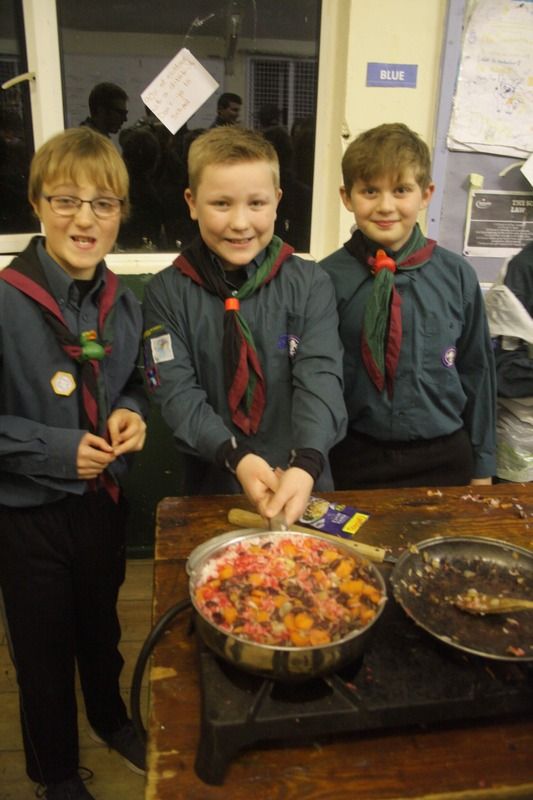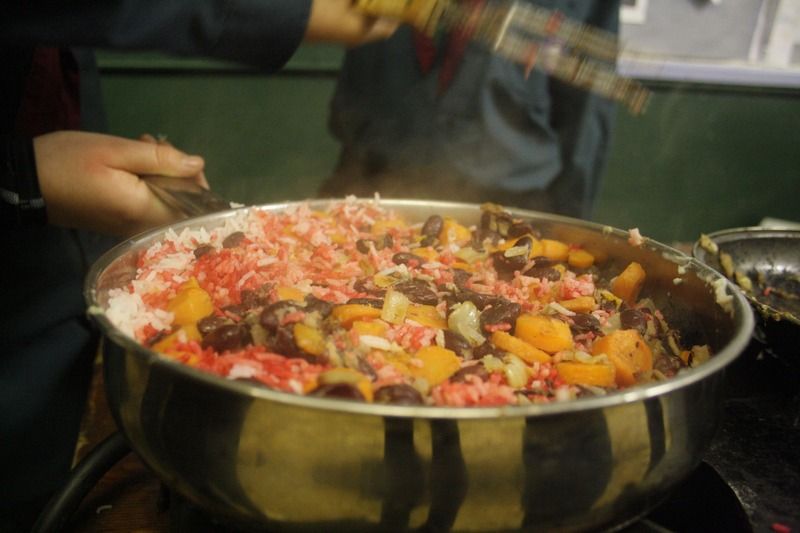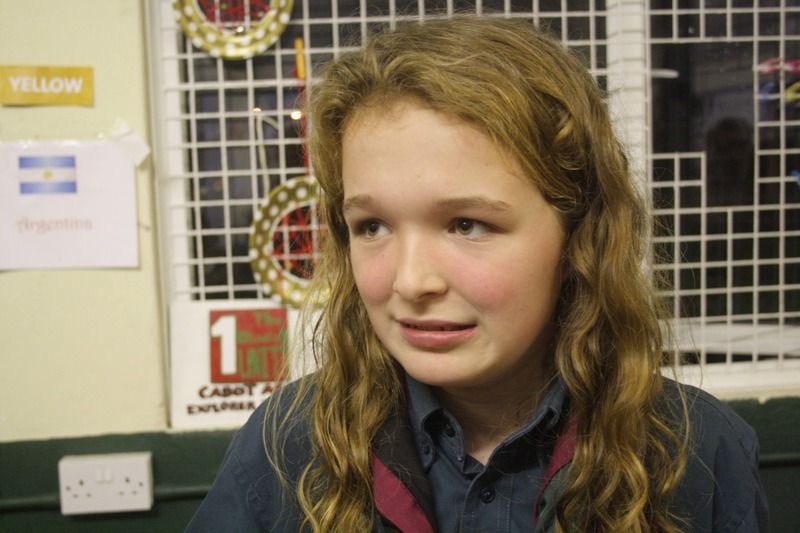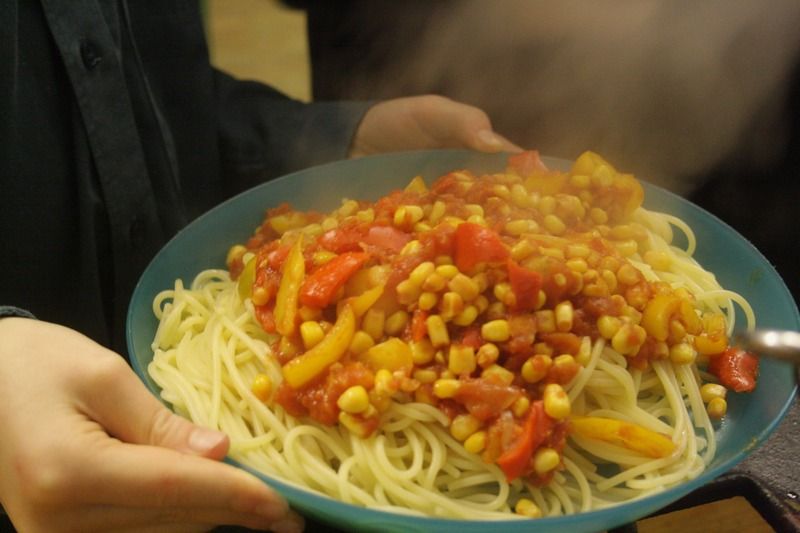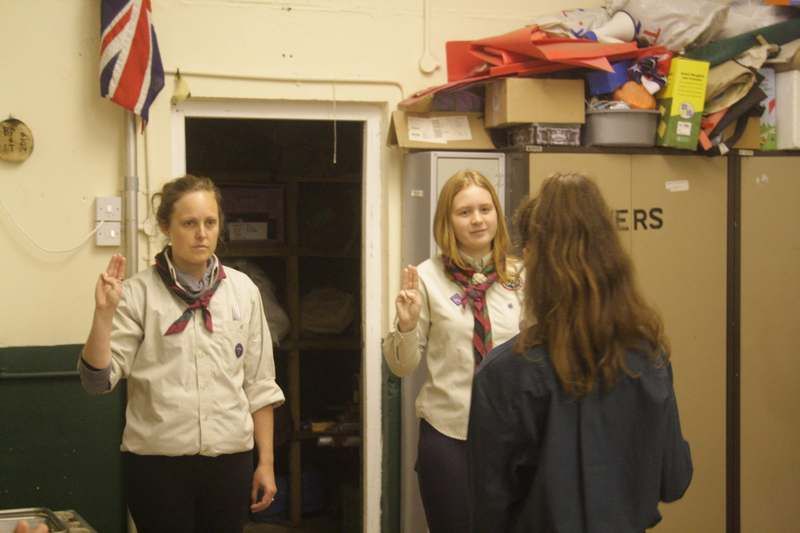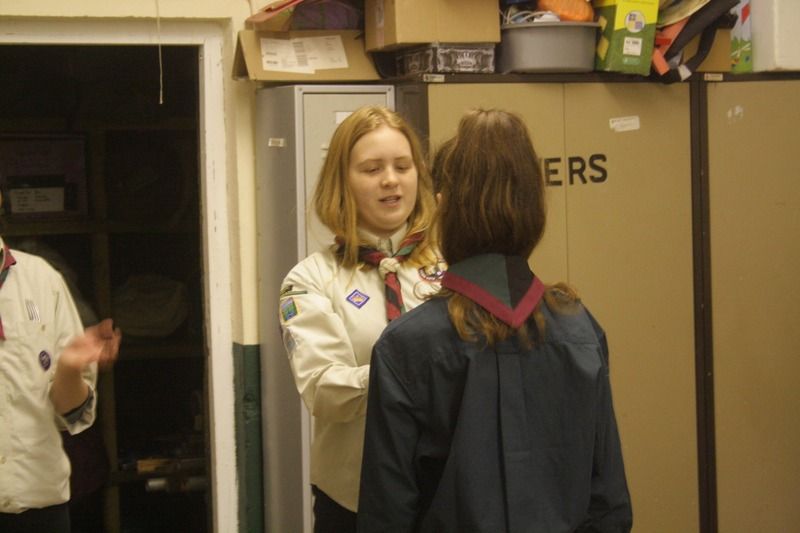 December
Scrap Store Prom
Bin bag fashion was taken to the next level in our first scrap store prom! As well as making themselves look a million dollars, the troop also then had to strut their stuff, showing off their marvellous creations!