Surfing 2013
 …For the very first time in 13 years of southwards travelling and endless motorway, we've finally enjoyed a thoroughly decent weekend of stonking weather.
 Sunshine broke out for almost all of Saturday and Sunday, the only exception being early Sunday morning when it was grey, misty and the air-conditioned 'room with a view' communual changing facilities were just a little cold. Hey, at least it wasn't raining like normal.
Getting changed Saturday lunchtime proved controversial:
"Clive, I can't do this…" states a Scout prior to getting changed into his wetsuit.
"Why not!?"
"Well, it's not raining, freezing cold and horrible – it's too hot and sunny… I'm not used to it…"
 Saturday saw a meet up with some friends from Bristol, the Explorers from 4th Southmead had come down to surf as well – including an old 62nder who this time had no problem squeezing into his wetsuit…
 Surfs up Surf School were excellent as usual and Sunday was voted the best day of surfing even though the slightly less surf was ensuring a calmer sea. Scouts returned from the waves with tales of all sorts of trickery: Usain Bolts, Buddhas, head stands and head twists all featured amongst an array of others.
 Two investitures followed the surfing on Polzeath beach, overlooking the surf.
 An enjoyable weekend yet again for our 13 Polzeath visit.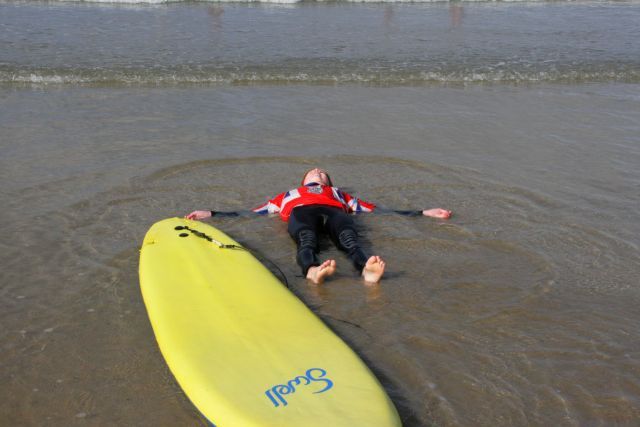 It was a little exhausting…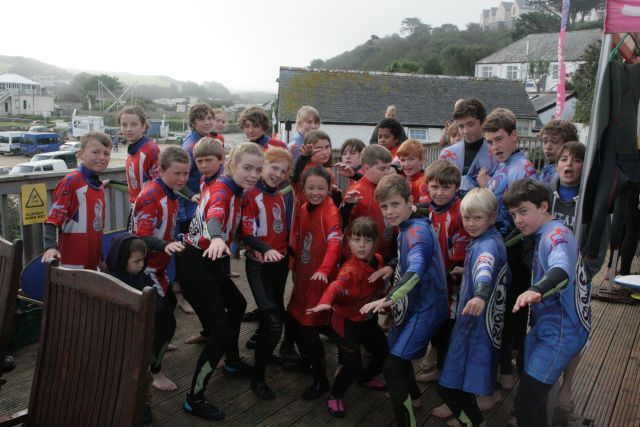 Team 62nd surfers 2013