Summer Camp 2016
…
 

Grand Union Canal, from Uxbridge to Hemel Hempstead

 Saturday 30th July – Saturday 6th August 2016

How do you sum up this week of canal boat adventures!? All in all, I think, a fabulous, yet challenging, week. There were challenges all round, Scouts in small spaces with the added addition of danger water and danger gaps and leaders navigating the high seas in massive canal beasts.
Activities were, for once, varied and unusual. We'd splashed out on Harry Potter tour, starting a Mexican Wave at the front of the queue – much to the amusement of the public. Dragon boating also went down well, despite super competitive boat letting the whole of West London knowing they'd arrived! Going down well also were the enormous surf board things with room for several people. Skiing was in a gigantic freezer and thus cold, however, the Apres Ski cafe did fabulous bacon sandwhices and big cups of tea in a room that, thankfully, was not a freezer. It did have good views over the snow and comedy Scouts trying to ski, or more accurately – stay stood up.
 Also comedy value was the food. We've now been to Tesco's in a canal boat. Matt BS has cooked a stunningly gorgeous roast, eaten whilst dressed as a comedy Viking. Bacon went astray whilst bread, cucumber, cheese and numerous other items did not and languished somewhere on the boat only to be brought home. The returning mountain was pretty impressive. 25 cans of tuna (all Scouts like tuna) equal cans of rice pudding and other similar items. Toliet roll and handwash enough to sink a battleship, beggars the question did anyone actually use the toilets!? 12 large bottles of un-opened squash is my favourite, obviously boat water is tastier!
 A big shout out to all the Scouts, 32 (+1) of whom were brilliant, listened to and followed instructions, impressed and helped the locals whilst enjoying the peace, relaxation and patience that is needed for a life on the canal.
 A bigger shout out the the leaders. They all pushed the boundaries of human capability and moved seamlessly and unbeknowningly through many states of stress both before, during and after to ensure everyone did survive and enjoy and ultimately have a happy canalling experience.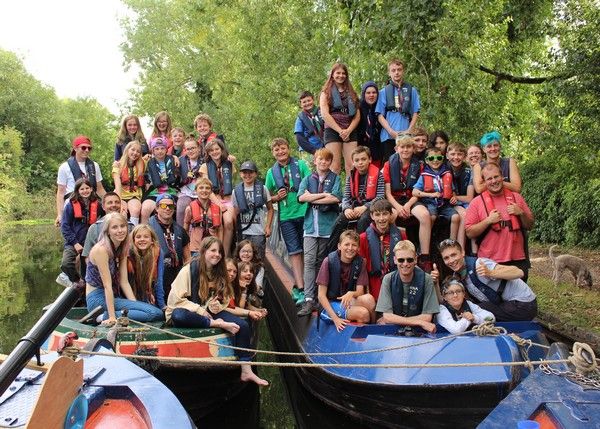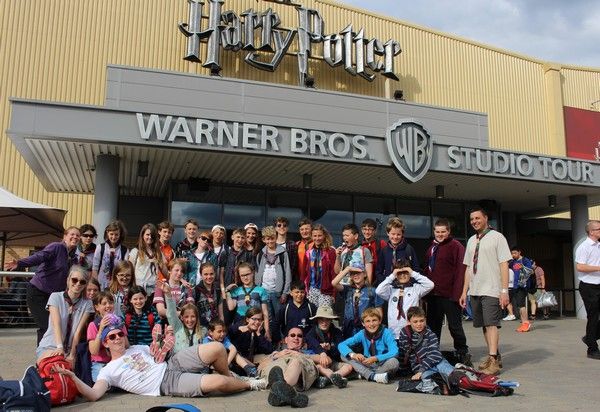 Activities:     

 

 

 A day out to the Harry Potter Studio tour.

Watery adventurous activities. 

 

Dragon boating and Stand up paddleboarding

 

 
 

All the fun of the waterways!

The Snow Centre – an indoor place full of real snow… 

 
 

 

 And of course sleeping on a proper canal boat!

 

It's like a wooden tent – but on water!