Summer Camp 2009
 Saturday 15th until Saturday 22nd August 
Polruan, Cornwall
It was a return to the wilds for 62nd this year, a gorgeous location in deepest Cornwall. We had the place to ourselves and a quiet little beach and waterfall just a seconds walk away.
The advanced party arrived all in good time on the Friday only to be informed the site was inaccessible by vehicle, therefore everything had to be carried down a steep muddy track. Three hours later and all was sorted, with four exhausted Scout Leaders to boot. Waking up the next morning we took little notice of the couple of wasps flying around, by 11am there were literally hundreds of them all swarming the mess tent. After sacrificing the Golden Syrup to wasp traps we successfully caught, well, hundreds if not into the thousands. Thankfully, only a very small handful of people got stung, pretty impressive considering the number of people we had, what we were doing and the sheer number of wasps. By the end of the week they had reduced considerably in number.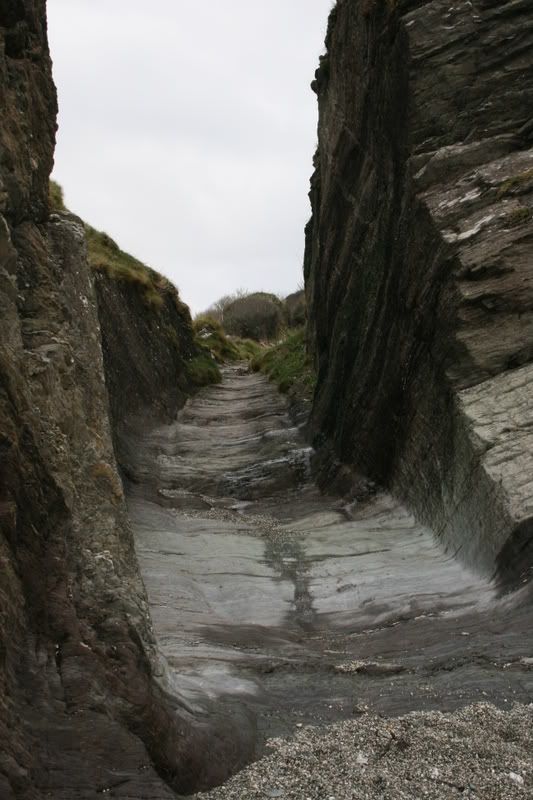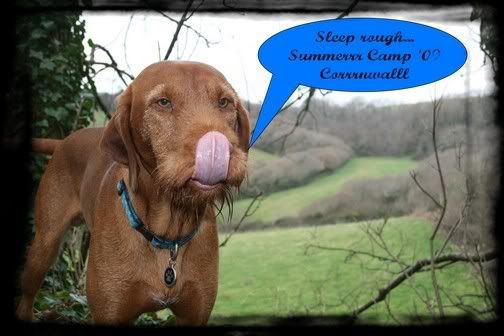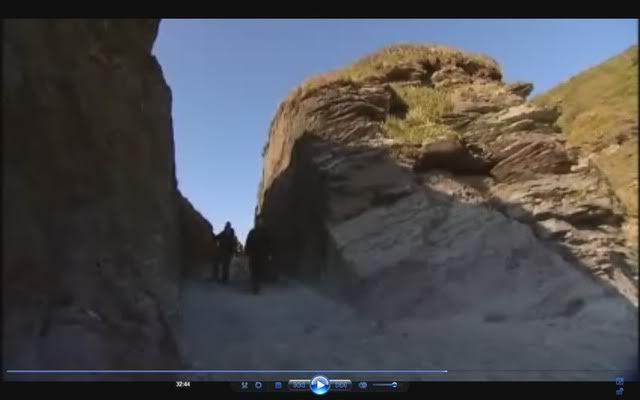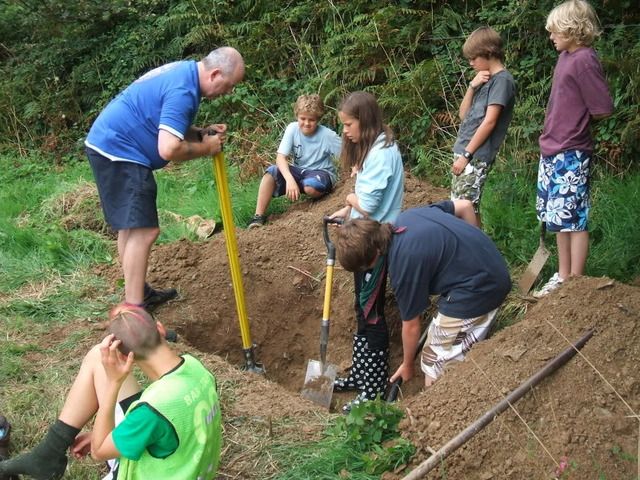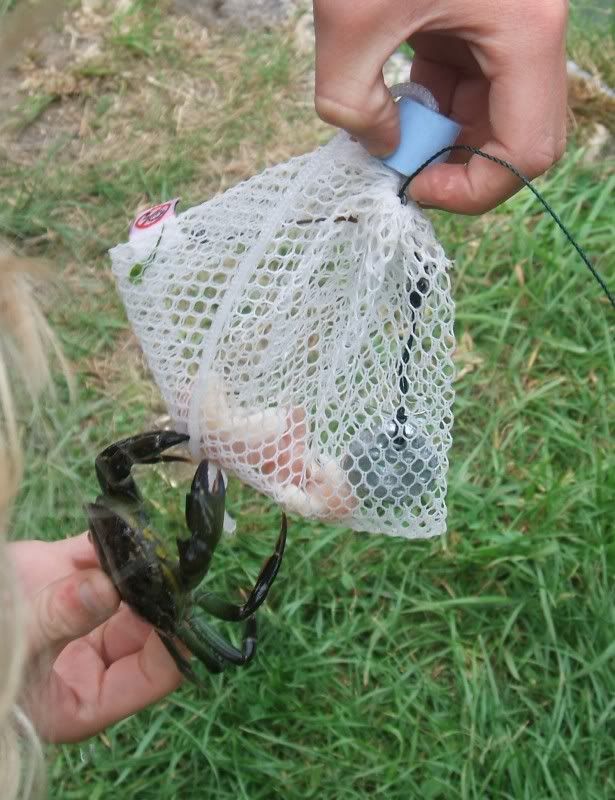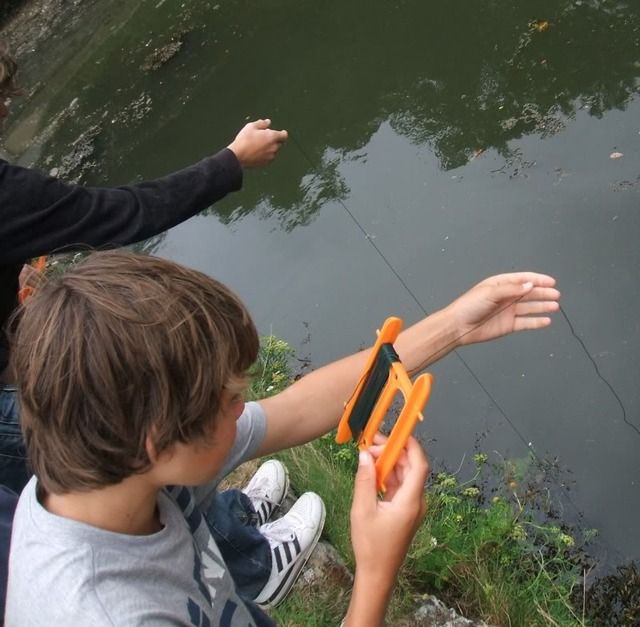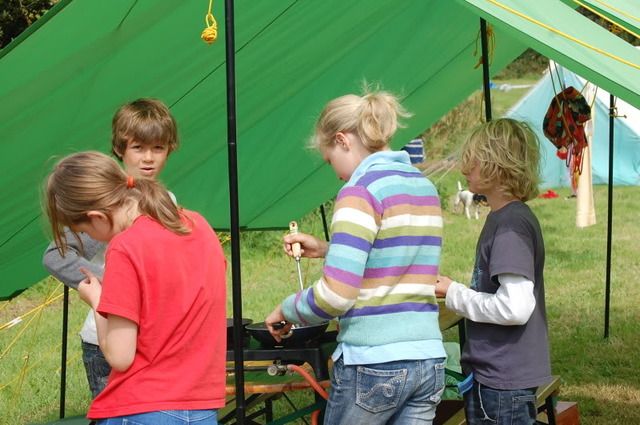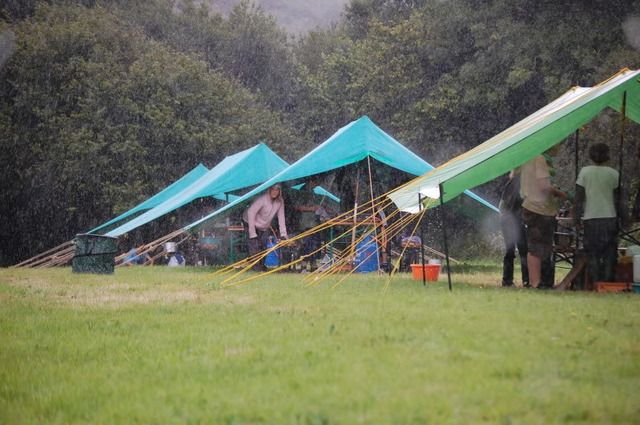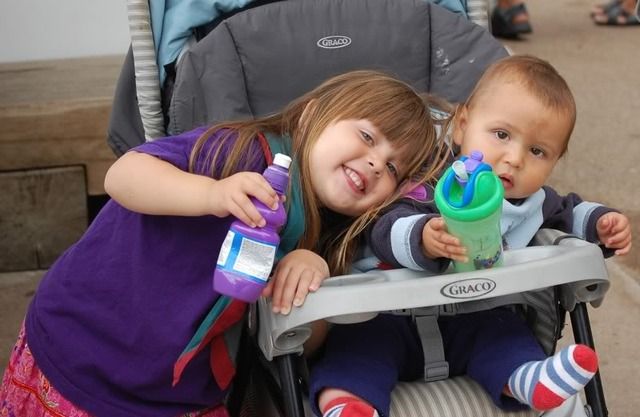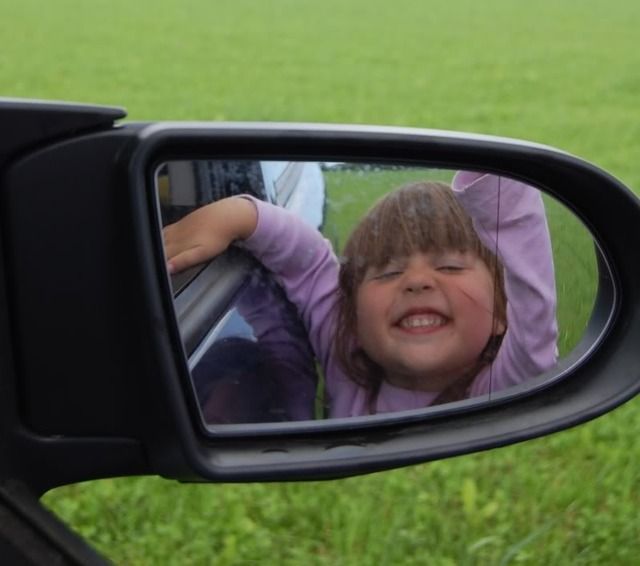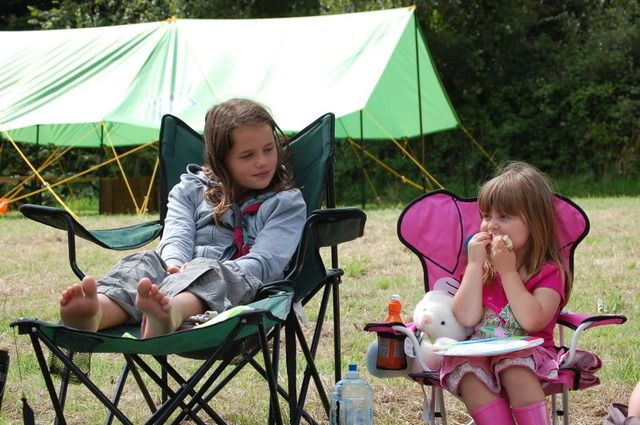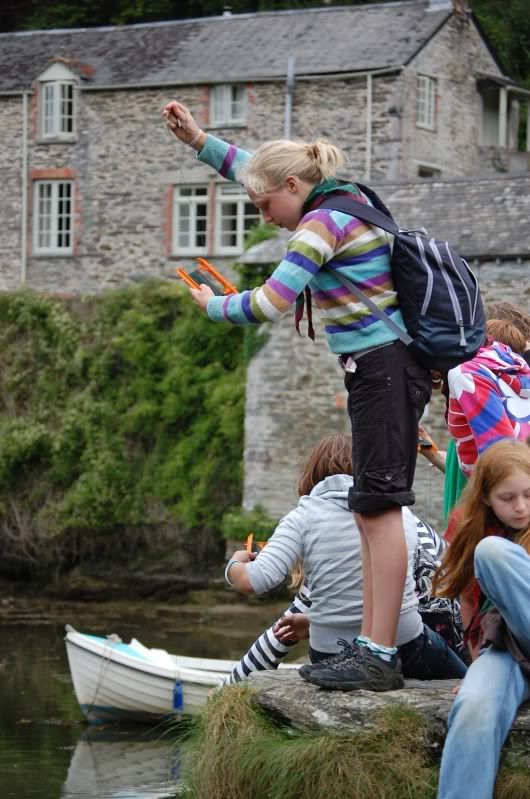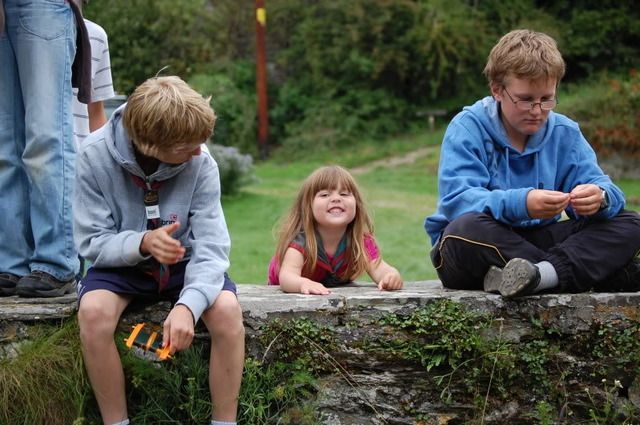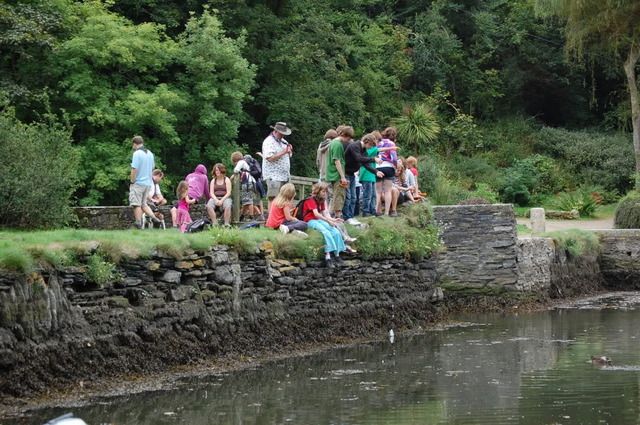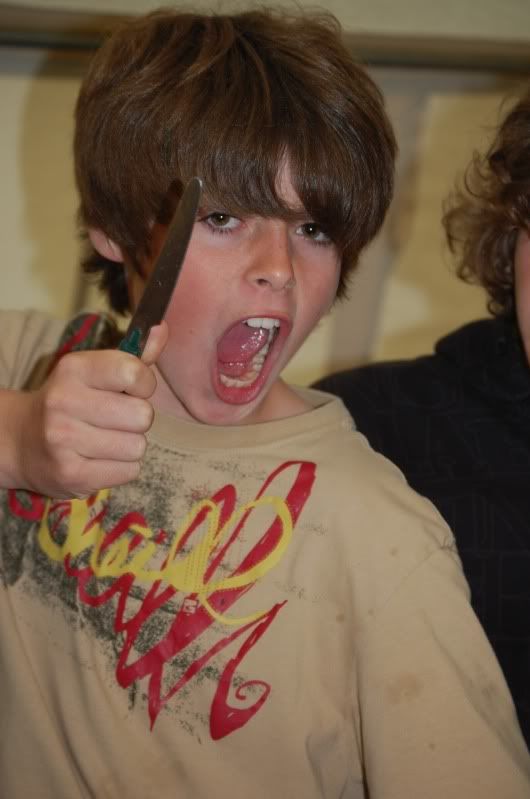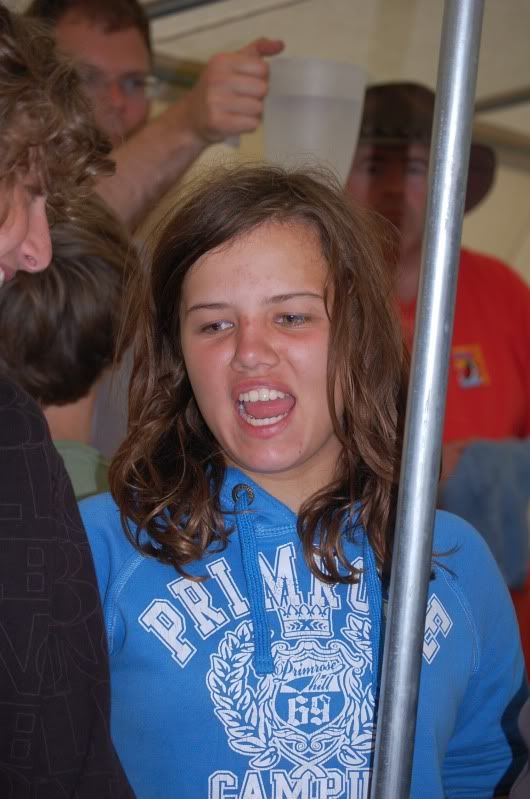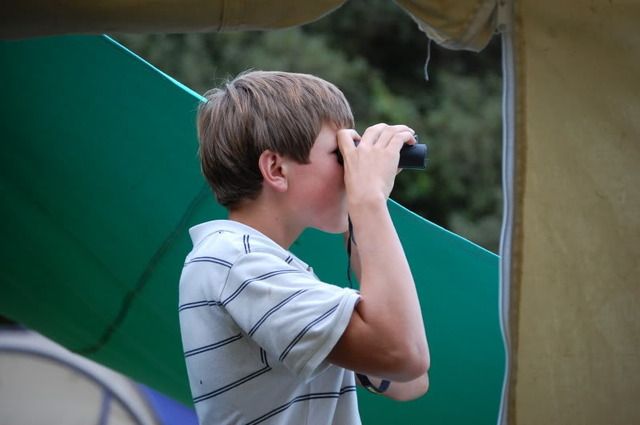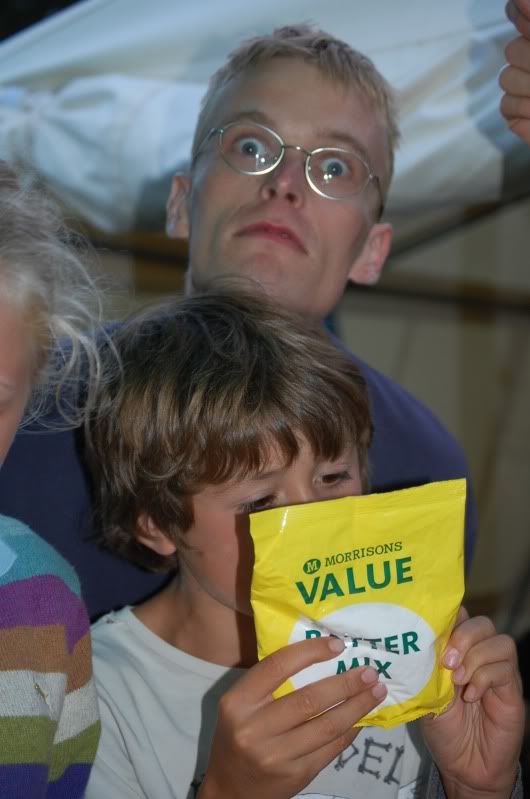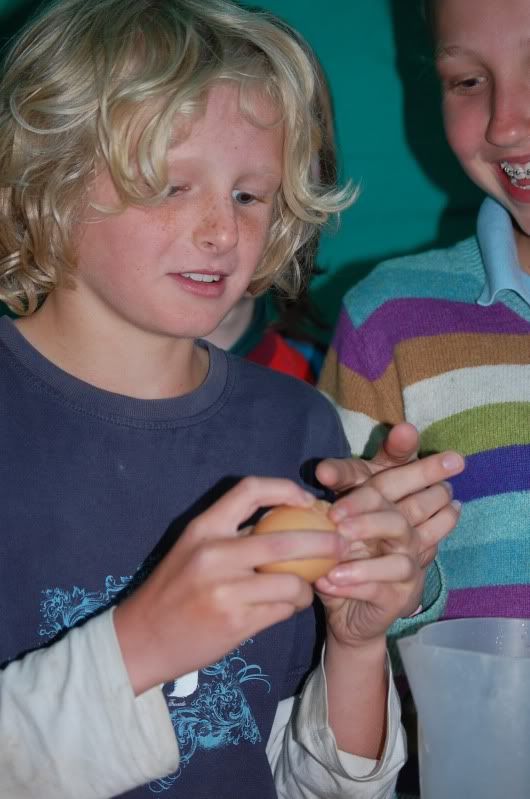 Strange British Customs
There are some very strange customs and traditions in Britain, many of them stemming back over centuries. As Cornwall appears to have more than its fair share of them we decided to recreate some of the more 'unusual ones'. Cue dwile flonking, orange rolling and my favourite wife, civil partner or significant other carrying. Being that there was only one person on camp with his wife, civil partner or significant other the competition seemed a foregone conclusion. Happily, a slight bending of the rules and it was game on!