Miscellaneous 2008
Chip Shop Survey; Science Night; Swimarathon; St George; Sm-arty Night
Chip Shop Survey
From the Blog:
Expeditions to Switzerland… Jersey… London… ?
Easy.
Presenting a certificate to the local chip shop, the winner of the 62nd (2008) chip shop survey? Now that's an entirely different story.
It all began Friday night, someone suggested about midday, a sensible time I feel, for a chip shop to be open, Scouts were primed. Another suggestion came across the floor, 2pm would be easier, family meal beforehand (what time was that again!?!) Despite a rather important sporting event having to be interupted, Scouts come first on this occasion I thought. Reluctantly I agreed.
Sadly, you can probably see where this is leading, yes, it was closed. Ah well, at least we hadn't picked up the Scouts. Quick phone call later time was re-arranged for 4:30pm.
Now, when someone gives you a time, you tend to believe them, especially as they have just been looking in the window of said shop…
4:25 came round Scouts were picked up, certificate signed and ready, speeches rehearsed. You can probably see where this is leading, yes, it was closed. Let me repeat that – for it is quite incredulous, it was closed. Shut. Barred. Sealed. Darkened. Not a single light on. So shut you could see the tumbleweed. To top it all off it was raining, nay, downpouring. A hastly arranged photo shoot outside the chip shop was conducted and Scouts dropped back home, somewhat bewildered I have to admit.
The King of Stupid is here – if you see him – ask what time the lights come on – was that 4:30pm or 5:30pm…
I'm off for a lie down.
Also from the Blog:
How the mighty fall…
Pipped by a score of 21.2 against Henleaze Fish Bar at 21.8, the current reigning champion of the chip shops has tumbled dramatically into oblivion. Ok, so it lost by 0.6 of a vote, sounds more like formula 1 to me, with a score like that. Maybe they could streamline the chips a little better, even spend more time in the windtunnel to improve the overall aerodynamics of the chip. A rasied spoiler at the rear could improve downforce on the consumption…
…What is he whittling on about… Congratulations Henleaze Fish Bar – you are the new champions of the 62nd Chip Shop hunt. May you display our certificate proudly, soon to be presented by James and Lizzie. The Scouts obviously liked your chips, praise indeed!
Last time winner Chan's, fell gracefully from the top spot by just 0.6 of the vote. Henleaze Fish Bar just crept ahead with 21.8 votes to Chan's 21.2. The evening itself was thankfully dry, after the wet escapades of an attempted assault on the local chip shops in November 2007. Possibly a greater insight than the quality of chips was the Scouts rather critical analysis of each shop, one particular group I would certainly avoid decorating my house, masses of bamboo and dragons on walls would be the order of the day.
So what was it that made Henleaze Fish Car win, some claim the chips themselves were not anything special, although I detect that the fish tank was a big advantage. However, the comment about whether you could choose your own fish did not go down too well with some Scouts…

What time does that say!?
 Science Night
After a night of burning, sucking eggs and fossilizing hamsters the Scouts decided they would see just who had the heaviest brains. Three Scouts voluteered themselves, without really realising exactly what was in store, and their heads duly weighed…
…to do this being upside down was an essential requirement, as was dumping your head into a full to the brim bucket of water (cold of course!)
After working out that 1 litre of diplaced water weighs about 1kg we could then see whose brains were the heaviest (or biggest!?) Anyway, the average head weighs 4.5kg – our heaviest was over 5kg I believe!!
Intelligent 62nd Scouts see!
Swimarathon
From the blog:
A stonking 294 lengths in total for 62nd, breaking down to an average of virtually 5o lengths for each swimmer! As yet it is unknown how much we have raised, the swimmers now have the challenge of collecting in all the money. A mega thank you to the honourary Scout who stepped in at the last minute to help support the 62nd. Clifton Rotary Club, the organisers did happen to mention we were the only Scout Group to take the opportunity to participate.
A huge thank you and well done to the whole of 62nd 'swimming team' !
Thank you very much to all 62nd swimmers for their stonking swim of 294 lengths in just under one hour. Averaging around 50 lengths each they made it look easy…
Particular congratulations to the Scout who walked 10 arduous miles the day before in the District Hike (we came second you know!) only to enter the swimarathon the following day.
Mega thanks to the honourary Scout who stepped in at the last minute to support the 62nd.
In fact, congratulations to all of you!!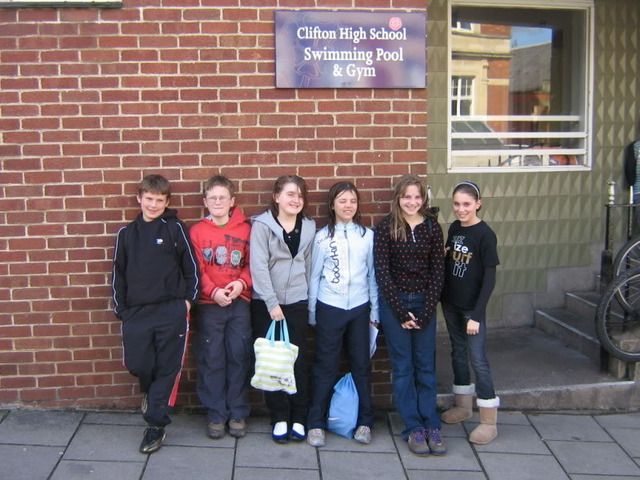 St George's Day
We opted for the morning session, lucky we did, upon arriving back at Bristol we sat in the cars whilst am absolute deluge appeared from the skies. Big fat hailstones and all!
A good day was had by all, various activities were undertaken, including the famed Woodhouse Park Assault Course, archery, rifle shooting and the most excellent peddle carts…
The Beavers made St George swords and shields, amongst other fun activties. Topping this off was a BBQ lunch, supplied and cooked by the District and a short service to commemorate St George's Day.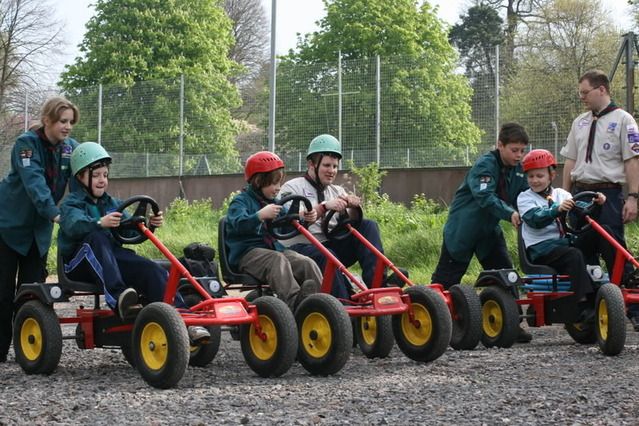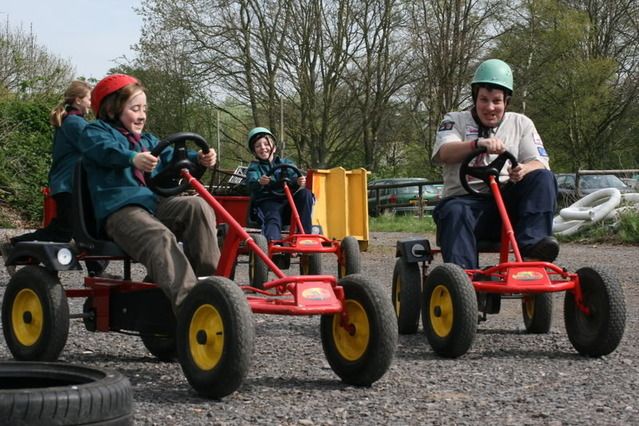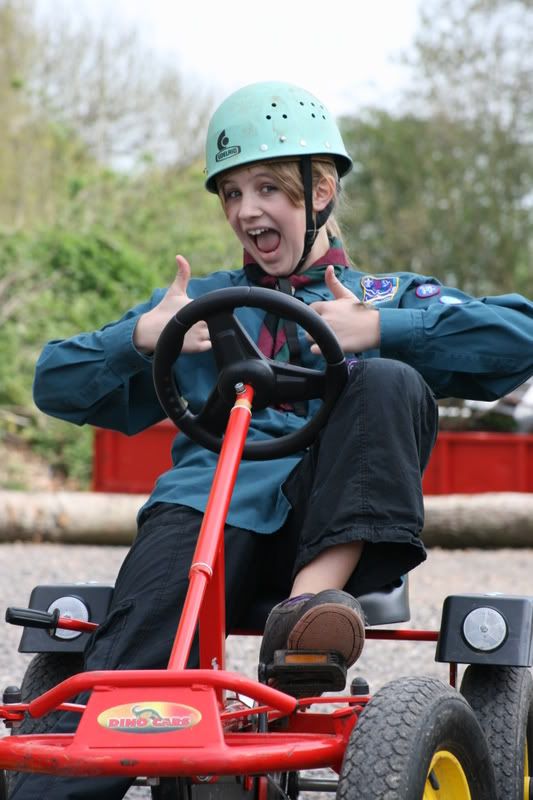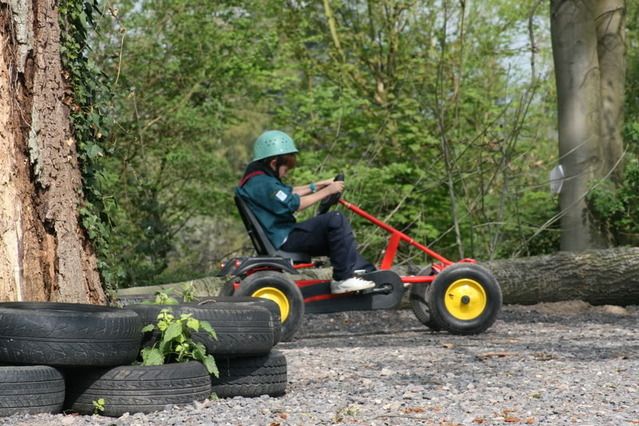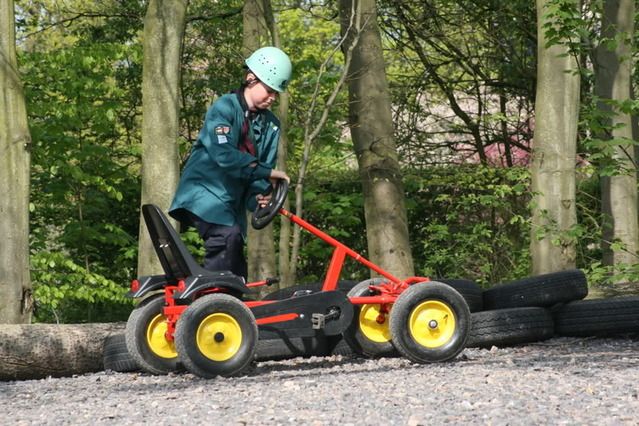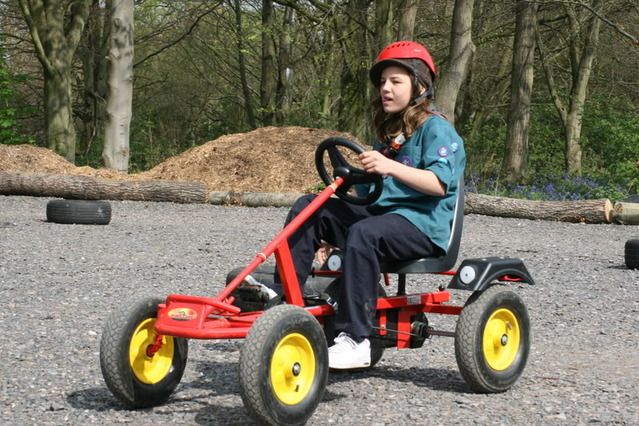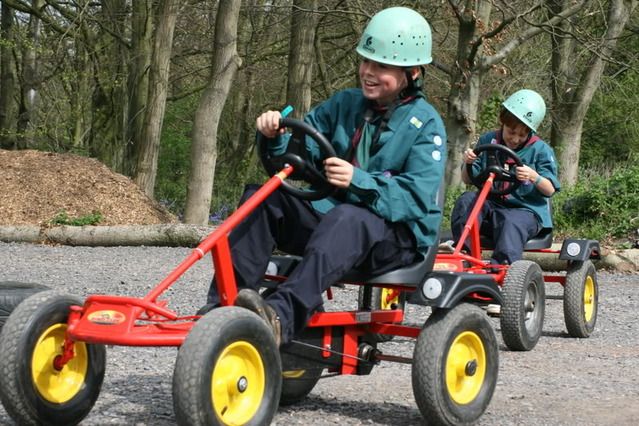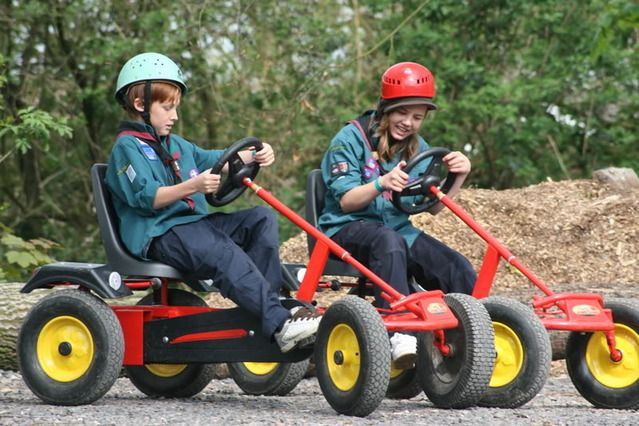 Sm-arty night:
Painted faces, burnt pieces of wood, messy feet, blowing ink, yes it's arty night 62nd style…