Miscellaneous 2005
Doors Open Day; Super Splash; Red Nose Day; Morrisons; St George's Day; Ten Tors; Pirates; County Football; Yomp; Halloween Bash; Best Chips Award; Cooking Popcorn Asda; Super Slob
13 March 2005 ~ Doors Open Day 
For one day only 62nd hut was flung open for the day. After a request from the District, as part of their recruitment campaign, we put on a highly impressive display.
Many ongoing powerpoint display's, a couple of videos. hundreds of photos – dating back to 1914 (!) As well as activities involving candles, woggles, and much more there were bacon sandwiches, chicken, drinks, the list goes on… …including cardboard caving, cargo net, coffee lounge…
Thank you very much to all those involved, if you weren't there you missed a good one!
19th March 2005 ~ Super Splash
We hosted the District Swimming Gala. Called Super Splash it consisited of 5 fun-filled games. Lilo Race, Down Under, and more…
…if you were a Scout participating there was plenty of opportunity to get worn out, swimming in every race, and a whole 45 minutes fun swim at the end, complete with rafts, balls, floats, weights, hoops – you name it…
Thank you very much to all those who entered or helped or watched.
Congratulations to 63rd (D) who came 1st – (the last time they won was 1924!)
Also entered was 62nd And 61st / 104th. Seven teams in total.
Red Nose Day ~ March


The photos explain it all…
£40 was donated to Comic Relief – Well done and thank you!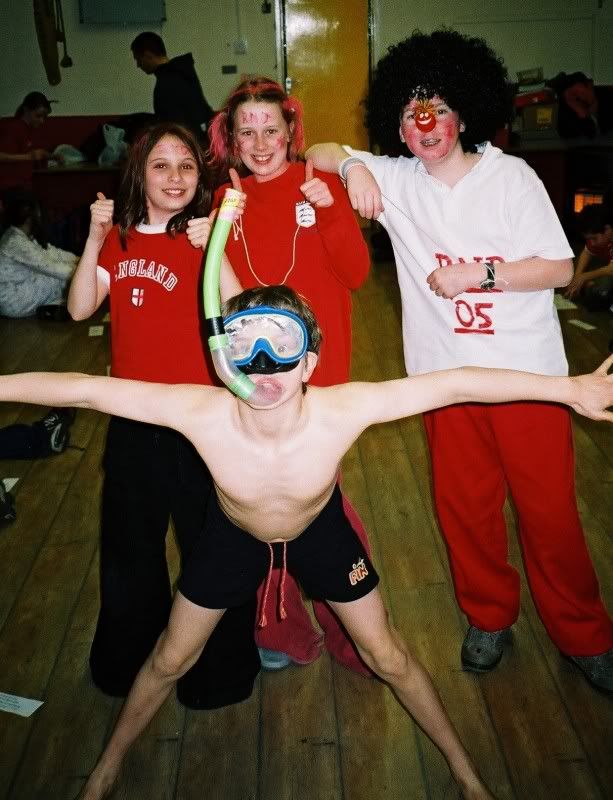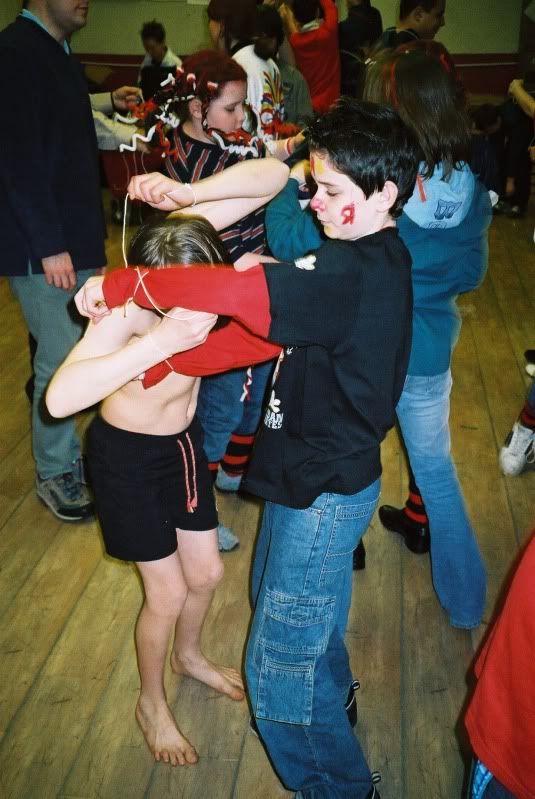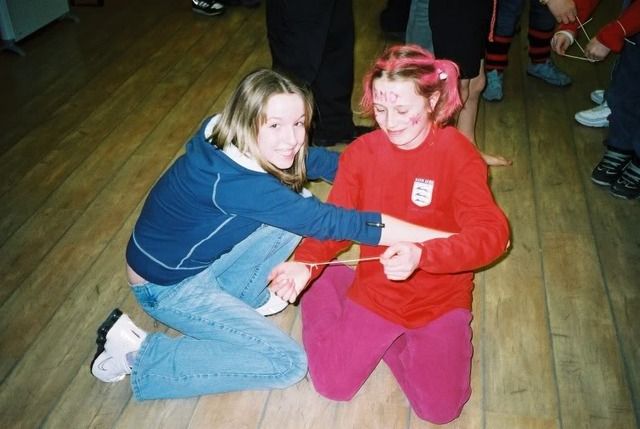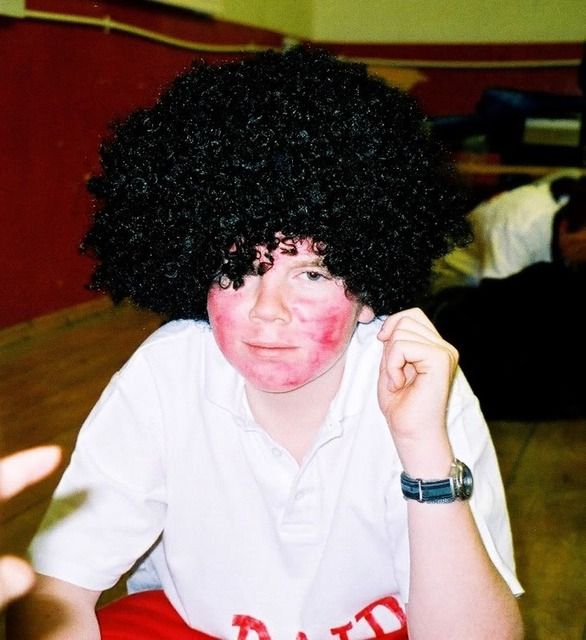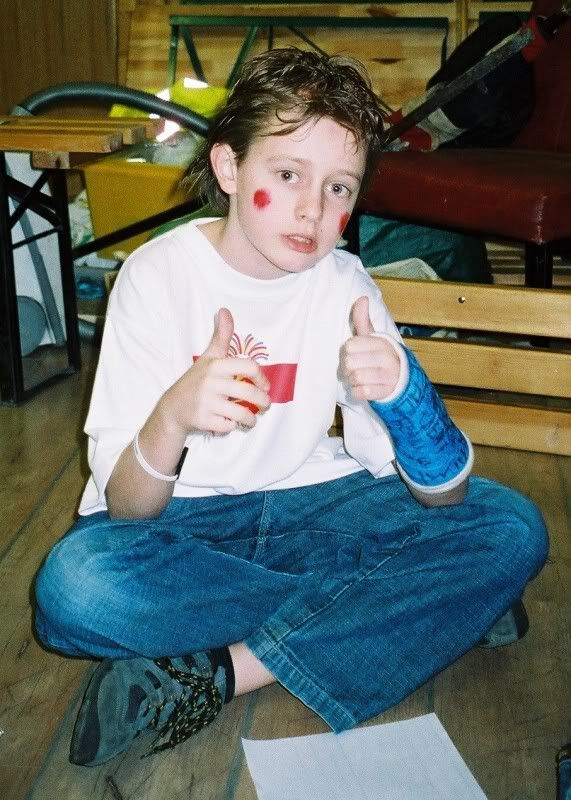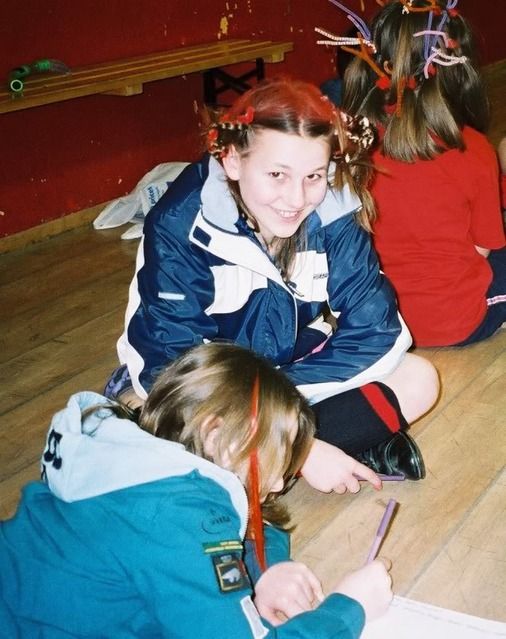 25th March 2005 ~ Bag Packing at Morrisons
Congratulations and thank you to everyone who helped pack bags at Morrisons on Good Friday. Over £550 was raised in just under 6 hours, a superb amount!
Thank you once again.
St George's Day ~ April 2005
It was a sunny day in Bristol North West and 62nd had a great turn out for the annual St Georges Day Parade.
The Scouts had the task of carrying the District Scout Colours.
THANK YOU very much to all who turned out smartly, be you a Beaver, Cub, Scout or Leader!
15th May 2005 ~ Ten Tors





Ten Tors is quite simply a long hard slog over the Tors of Dartmoor. Some current Scouts and Ex Scouts took part, suffering a continuous downpoor on the Saturday and slightly better weather on the Sunday.
Departing at 7am on the Saturday each team completes either 35, 45 or 55 miles. All Bristol North West teams finished in time (one team only just).
Congratulations to you all.
See the Web Sites page for Links to the BNW and National Ten Tors Site.
20th May 2005 ~ Pirates!
Oo arrr me hearties….
…62nd Scout did splice the main brace and walk that them there plank…
…searched for treasure
…fought on deck with swords in hand (well pipe lagging actually)
…we loves all theee that donned thy outfits
…congratulations me hearties, C'pn Hook be very proud (or was it Cher? Could even have been Brian May…)
Ooo arrr!
County Football




An early start on Sunday morning, but 7 committed 62nd Scouts turned up for the County Scout Football Competition, held at Woodhouse Park.
We started well beating our first opponents 3-0! Our second opposing team didn't turn up, a winning streak! Things were looking good.
However, our last 2 opposing teams were simply too good for us and we lost the last two matches. Our goalkeeper though did manage the man of the match award after some superb saves (how's your head by the way?)
Congratulations to all our team, they played well and tried really hard.
18th June 2005 ~ That 'Yomp' Thing




A totally calm night on top of the Mendips ensured that three Scout Troops and plenty of Scouts had a very pleasant night of walking. The only complaint…
…that the walk was too short, despite getting back to respective huts way past 2am for chocolate and biscuits.
Anyway, at least the leaders have discovered a particularly evil way of waking up Scouts, cook bacon and set the smoke alarm off!! Works a treat!
Apologies for no photos – forgot to take any!
29th October 2005 ~ Halloween Bash



Thank you to everyone who helped and supported our Group funds at our recent Halloween Bash! On The Edge were superb, playing outside under the stars!? (Well under a tent)
The hog was roasted and subsequently devoured by the masses. Early indications show that over 150 people supported us.
Thank you all once again. Photo's may appear, it depends if anyone took any and if they get them to me for the website, I'm not holdin my breath!!
25th November 2005 ~ Best Chips Award



It was a cold, cold night, remains of the day's snowfall lay heavy and frozen on the ground. The Scouts arrived wrapped up snuggly against the bitter weather, but they were determined, they had a job to do. The Best Chips in the area award was at stake…
Half a dozen chip shops were visited and the rules were strict. Marks out of ten were awarded for good service, crispiness, sogginess and plenty more. The Scouts took their job seriously, being quite critical, but extremely fair.
CONGRATULATIONS to the winners CHAN'S on WELLINGTON HILL WEST for their SUPERB chips!
Cooking Popcorn – 62nd Style
The photos speak for themselves!
16th December 2005 ~ Scout Bag packing at Asda





Thank you to everyone who turned up to help pack bags last Friday. We had a massive turnout which was superb to see.
Over £300 was raised – thank you again!!
A night of messy eating, stuffing themselves silly resulted in our second Super Slob winner ever!
Congratulations to Georgina, Beccy and Richard – real Super Slob's!!