London 2009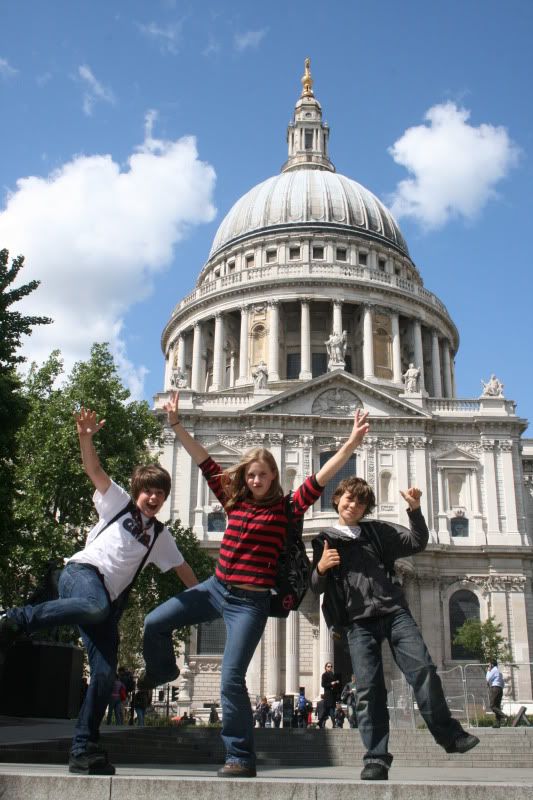 Travel to and from London by Train, with Underground travel when in London.
Stay at Scout Park, Tottenham North London, near the world famous Alexandria Palace, birthplace of televsion!
Breakfast at Scout Park, lunch & dinner somewhere in London.
Whilst in London we:
Scared ourselves silly at the London Dungeon
Sampled the best of the world's modern art at the Tate Gallery
Rode the world famous London Eye
Saw the best of London's most famous buildings
Toured backstage at the BBC TV Centre
Day 2
We headed into London town for our first big day out in the nation's capital. After a quick morning tea with Her Majesty and a mar
vel at some large parade rehearsal outside we passed through Parliament Square and arrived at the London Eye. Typical 62nd style the Eye shut down just as we arrived, everyone evacuated and no knowledge of when it would re-open. Thankfully it was just a technical fault and we got right to the front of the queue when it got going again!
We then strolled along the Thames to the Tate. I think it's fair to say that a lot of Scouts could not quite understand why a completely red canvas is world famous art, mind you neither can I really… However, it proved a surprising talking point for most of the week. A bonus was that in the spectacular Turbine Hall there was 'hands on' have a go arty things.
A quick stop off at St Paul's for a photo call and on down Fleet Street, unable to find Sweeny Todd's Barber Shop, but did find the Royal Courts of Justice. Advised the Scouts never to visit there (unless you become a judge!) and onto Covent Garden.
Once in Covent Garden we took over Pizza Hut and well, ate Pizza, I mean what else would you do!? When in Covent Garden it's impossible not to watch the street performers. The girls particularly liked the male unicyclist, juggler bloke – all done in pink pants.