Cycle Ride to Gloucester
Sore bottoms were the standard on Sunday morning, no one was too keen to sit their poor rumps down onto the saddles. However, despite the moans and groans and competitive sore bumness the weather was perfect for cycling, ample time to admire the views without getting drenched or too hot.
We started off from Oldown and cycled the lane ways to the Sharpness Canal, upon arrival at Slimbridge we camped overnight and invaded Dave and Daisy's houseboat (Dodge was none too impressed). An 80's classic of BMX bandits with a 17 year old Nicole Kidman was the film show.
The final destination was Gloucester, arriving in good time we scooted upto the cathedral for a nose around one of the Harry Potters film sets.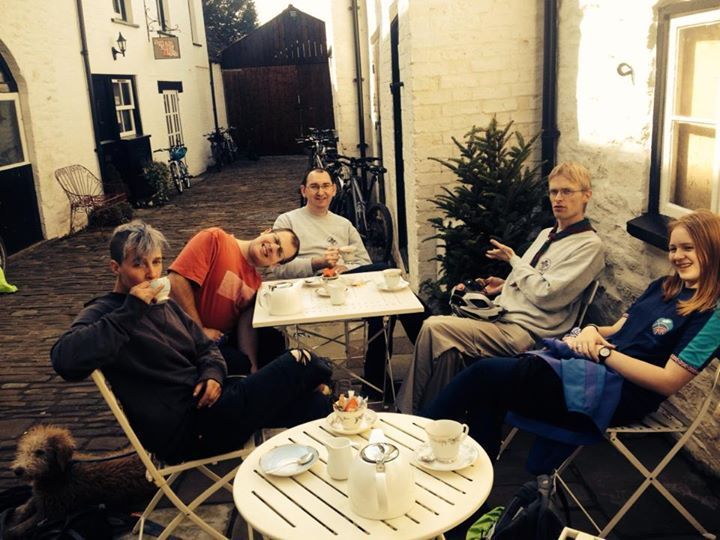 It's beginning to look a lot like Christmas…